Part four: How I got an agent and book deal!
We've made it! It's the final post in my series on how I got an agent and book deal. Thanks for sticking with me. Now onto the exciting part!
My first offer of representation was via email from Hillary Jacobson at the incredible ICM Partners. She told me how much she loved my book and wanted to jump on a call to discuss representation. For over five years I'd been working towards this goal and I couldn't believe I was this close to achieving it. I quickly wrote to Hillary and we organized a call a few hours later.
Like all terrifying and extremely exciting moments in life, the call was a blur. What I remember most is Hillary's passion for my book. She said all the things I hoped an agent would say; she loved the world I'd built, the characters, the twists, and she'd read it all in one sitting! I was blown away by her enthusiasm. Also, my gut told me this was right. She was my agent.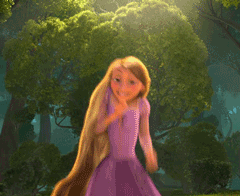 Lesson fourteen: write down or record any important calls with agents and editors as you're likely to forget everything after you hang up the phone!
I floated around my house in a daze before reality sunk in. Now I had to let the other agents who had my manuscript know I had an offer, which was over 30 people! I told Hillary I would need two weeks to decide due to my decision falling over the Thanksgiving break.
During these two incredibly stressful weeks, Hillary and I emailed back and forth and setup more calls for any further questions I had. It became clear that my gut reaction was correct, Hillary was the perfect agent for me. Still, it was a very strange position to be in, for the first time I was in control—somewhat—of my fate. And stranger still was having to decline offers from other amazing agents, who were just as passionate about my book and said the most wonderful things.
Lesson fifteen: having multiple offers is a very stressful, but exciting, situation to be in. Read all you can on the agents and agencies, listen to advice from other authors, but also listen to your gut. You'll know what's best for you. People talk often about landing their "dream agent", but a dream agent is the one who loves your book and gets your vision. Your dream agent might be a new agent, like Hillary, who is a fast rising superstar!
Calling Hillary to let her know I'd decided to sign with her over my other offers was the most exciting call I'd ever made. And we wasted no time, jumping back into edits on FOUR DEAD QUEENS. Hillary notes were spot on and I revised my manuscript until it was ready for submission.
I'd heard time and time again that being on sub is a horrible experience, and while I can't divulge many details about my process, it was a breeze with Hillary by my side. When I first read the list of editors Hillary planned to submit to, I teared up. These were editors who'd worked on some of my favorite YA novels and they were going to read my book! It was an incredible, overwhelming feeling. The next day, Hillary sent my manuscript out into the world and we prepared for what could be a long wait.
But I was lucky. In seven working days I had an offer!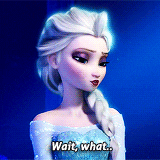 Lesson sixteen: Hillary is a granter of wishes and a fairy godmother of publishing dreams.
I'd gotten into the (bad) habit of checking my phone around 5am, which is 3pm NY time. While I knew it was too soon to receive any editor responses, as authors are usually on sub for 1 month to a year, I couldn't help but check. So I was half asleep when I read Hillary's email saying Stacey Barney from Putnam at Penguin Random House loved my book and wanted to chat with me. I blinked a few times, making sure the words didn't disappear. Could I still be dreaming? But the words remained. This was real!
I started shaking. Could this be an offer from a publishing house that I'd been waiting for? And it was Penguin - PENGUIN!!! The publisher of my favorite YA authors and a childhood favorite of mine. As my non-reading sister would later say, "Even I know Penguin!"
I had to wait an agonizingly long day before I could chat to Stacey. Stacey Barney is an senior editor at Putnam/Penguin books and has edited some incredible, bestselling YA books. I wondered if she could love my book as much as she did when she first read THE WRATH AND THE DAWN, OUR CHEMICAL HEARTS or THE READER?
Some of the wonderful books Stacey has edited
(source: Publishers Marketplace)
During our call, it became clear that Stacey was not only a huge fan of my book, incredibly passionate, but also super lovely. I could easily see us working together.
Two weeks later, I could hardly contain my excitement when I announced my two-book deal with Putnam/Penguin books, starting with FOUR DEAD QUEENS in Spring 2019, followed by an untitled sci fi/fantasy in 2020. I received such an amazing response from everyone, it's a day I'll never forget. Thank you for all your support!
The announcement as it appeared on Publishers Weekly
And that's my story!
I'm not really into listing stats, as everyone's journey is different, but my story is like many authors'—a story of never giving up. More importantly, my story is also about knowing when to give up. If I'd stuck with DREAM OF ME, I never would've written two superior books. If I'd never written FOUR DEAD QUEENS while waiting to hear back from agents on SEASONS OF STONE, I never would've been accepted into Pitch Wars. If I hadn't been in Pitch Wars, I might not have found Hillary. And there's no doubt in my mind that if Hillary wasn't my agent then I wouldn't have signed with Penguin Random House and have the wonderful Stacey Barney as my editor!
Lesson seventeen: You never know how your journey will unravel, you never know how long your journey will take, but if you are determined and work hard, you will make your dreams come true.
While this is the end of this particular blog series, it's just the beginning for me as a published author. Soon I'll begin revising FOUR DEAD QUEENS based on Stacey notes and I've also been working on the first draft of my untitled sci fi/fantasy, which will be released in 2020. It has a title, but I'm a too shy to share it. Yet…
If you want to continue following me on my publishing journey and be the first to hear about all the exciting milestones such as:
COVERS! SAMPLE CHAPTERS! ARCS! RELEASE DATES! BOOK LAUNCHES! BOOK TOURS! SWAG!
Then please subscribe to my newsletter.
Lastly, if you'd like to, please add FOUR DEAD QUEENS to your Goodreads here. Thank you!!!
FOUR DEAD QUEENS awaits you in 2019!
​
#Author #Publishing #FourDeadQueens #PitchWars #Editor #Putnam